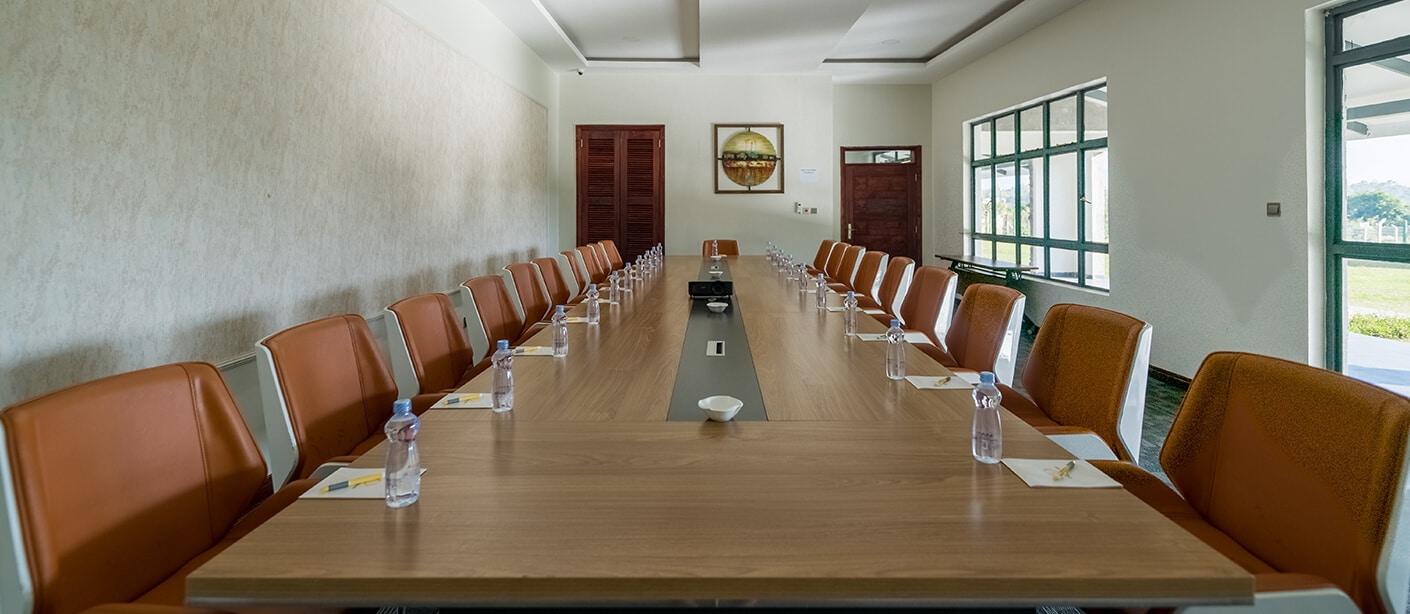 Ugwe Boardroom
Elevate your business gatherings to new heights in a space that exudes taste and refinement. Step into the Impeccably designed Ugwe
boardroom, where modern furnishings and cutting-edge technology converge. With its minimalist aesthetic and luxurious ambiance, this chic
haven sets the stage for productive meetings, strategic planning, and innovative brainstorming sessions.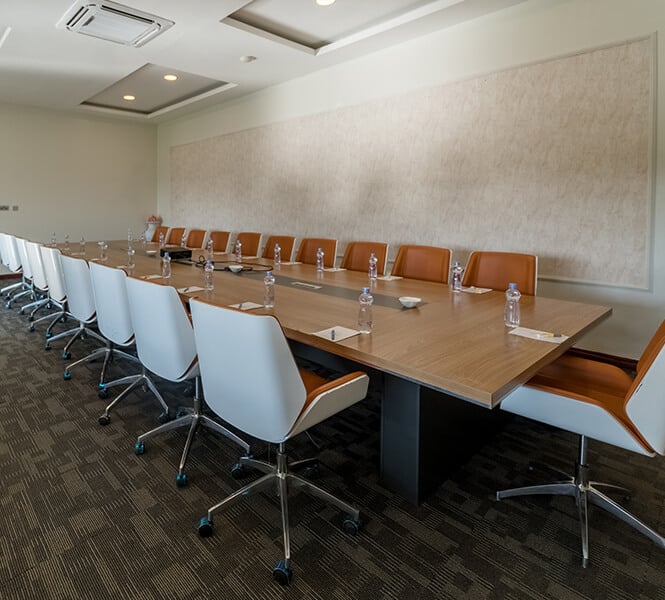 Seating Arrangment

Contact Us for More Details
Tel:+254 705 333 555/ 0777 555999 or Email: info@cialaresort.com
Standard Complimentary Add-On Services

Chargeable Add-On Services
Black/White Print

@ Ksh. 10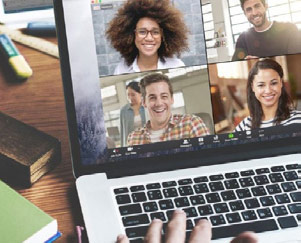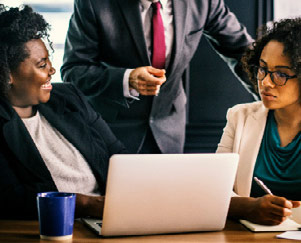 Video Conferencing
Are you tired of spending so many hours travelling to meet
colleagues and clients? Could you benefit from reducing costs
from your company's expenses?
If so then Video Conferencing is the answer for you.